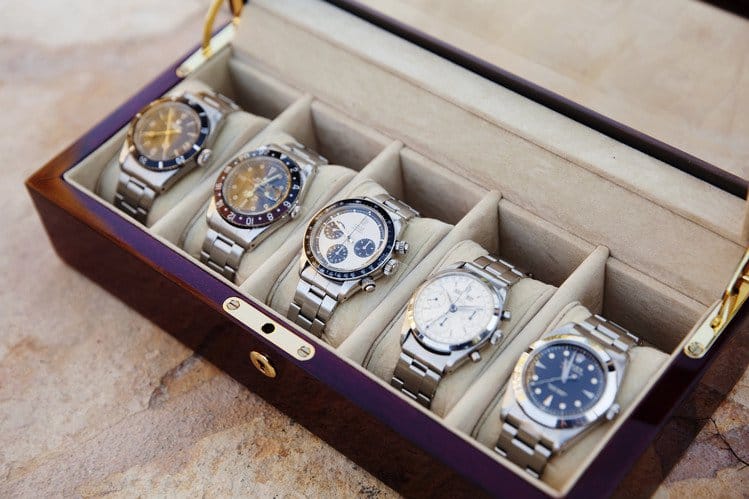 Are you asking yourself…
"Where To Sell My Watch in NYC" ?
"Who Buys Watches in Manhattan"?
Here are a few tips to consider when selling your luxury watch in New York City.
1. How quickly do you need cash for your watch?
If you need cash quickly, selling your watch to a reputable watch buyer in Manhattan is your best option. A licenced dealer will have the expertise and funds available to appraise and buy your watch on the spot.
If you are not in a hurry, you might want to consider internet based auctions or selling directly to individuals by advertising online. These options are more time consuming and have their own set of risks as well as fees associated when selling on the internet.
2. The price of gold, silver, platinum and diamonds
The value of your watch is often tied to the price of precious metals if your watch contains gold, silver, platinum or diamonds. If you think the price of precious metals is on the rise, you might want to hold on.
For example, a pure gold bracelet is more valuable than one that is a mix of gold and stainless steel. The quantity, size, and quality of diamonds makes a difference.
If you think they are on the decline, now might be the time to sell. If you need cash quickly, none of this matters. Now is the best time. In this case, finding a reputable dealer you trust is your best option.
3. When your watch was made and how many were made
Some watches made during certain years are more valuable than others. Additionally, the lower the number of a specific model or edition that was sold, the greater the value in most cases.
4. Do you research
Before selling your watch, you should have a clear understanding of the watch's value. Do your research online so you can properly evaluate your offers. Get the advice of a watch expert if you are not sure about what you own.
5. Select a licensed dealer and get multiple offers
In order to make the right decision, it is recommended that you get multiple offers and select the dealer who offers the best combination of price and service. Only select dealers who are licensed by the New York City Department of Consumer Affairs and have been in business for a number of years. Be wary of anyone who makes you an offer without inspecting your watch first. It's fine to get an estimate over the phone or online to get a sense for current market rates. Reputable dealers will ask you to come to their store or send your watch in for a proper appraisal. All appraisals should be done while you are present – preferably in a private setting.
We hope you find these tips helpful and that you will consider Romanov Buyers as one of your preferred options for selling your luxury watch in Manhattan. Our decades of experience and focus on quality customer service sets us apart from the rest. We look forward to serving you.